The Organization initially started its activities through outreach program of mobile eye camp and still attaches much importance to those. This is especially significant for a country like Bangladesh having 75% of its population residing in the rural areas, where ophthalmic facilities are virtually absent. Lack of public health awareness, poor nutrition and lack of disease control contribute to high rate of blindness. Of the 5,00,000 blind people in Bangladesh nearly 40,000 of them are children under the age of 16. Through the various outreach programs, services are provided to the patients irrespective of their social and economic status.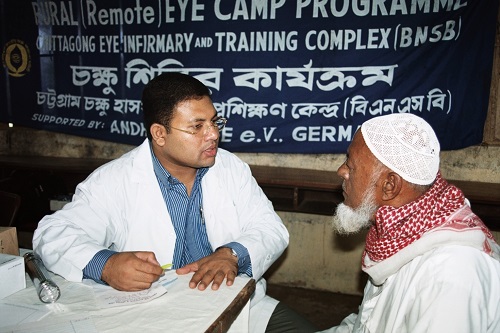 Mobile Eye Camp
This is one of the outreach programs started in 1973 and has been continuing till date. Its aim is to make eye care services accessible to people of remote rural areas of the country.
In the eye-camps, patients are treated and advised for various eye ailments as out-patient service, most of the extra-ocular surgeries are performed and the bulk of the surgery is for cataract which are being performed under operating microscope, maintaining all aseptic precautions and with intra-ocular lens implantation. Children and complicated patients requiring general anaesthesia and/or critical surgeries are referred to the hospital. Around 1000 cataract surgeries are conducted yearly through these mobile eye camps.
Screening Camp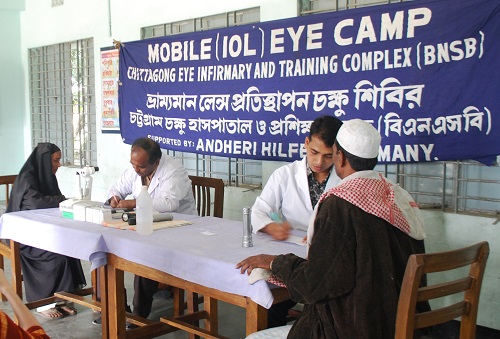 CEITC has started this programme to reach eye care facilities to the underserved population in remote areas. Through this programme, particularly patients with cataract are screened out and transported to the eye hospital to be operated upon at free of cost. This programme runs around the year.
Mobile School Eye Health
The program started in 1974 with the aim to detect visual and other ocular defects at an early stage in the school going children and arrange their appropriate treatment.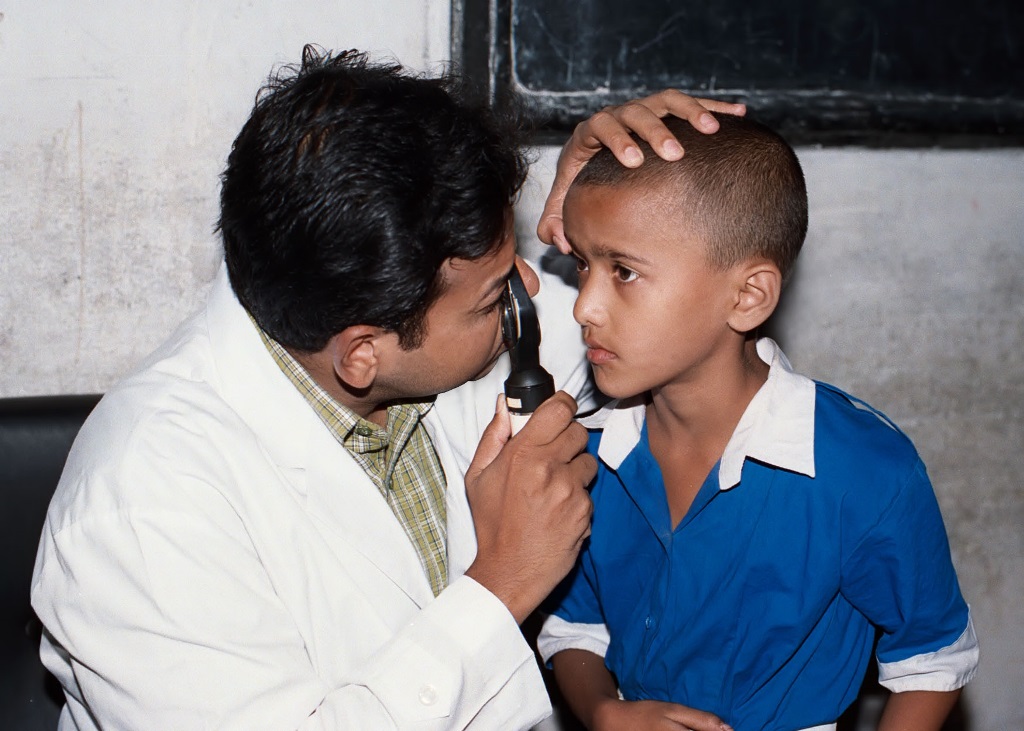 Eye Health education is an integral part of the program where students and teachers are imparted knowledge on eye care. Every year near about 12,000 students are examined mainly at primary schools.
Primary Eye Care
Its aim is to deliver primary eye care services to the rural people and to achieve this objective unqualified health workers at villages and traditional healers who still provide major part of the health care in the rural areas are imparted training on primary eye care.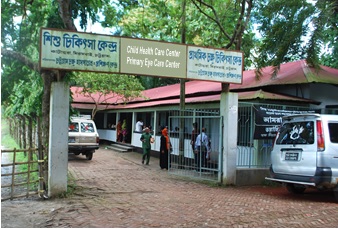 At the completion of their training, they are provided with primary eye care kits containing portable vision chart and other basic primary eye care supplies. They also help in the referral of cataract and other eye patients to the secondary and tertiary eye care centres. So far more than 1000 primary eye care workers have been trained. Around 250 patients are operated upon at one centre and around 10,000 patients are treated annually.
Under-5 Clinic
The Under-5 Clinic has been set up with the objectives of providing health care services to the rural children and health education to the mothers with particular emphasis on breast feeding, ORS and weaning food. A team headed by a Paediatrician has been rendering services in this centre.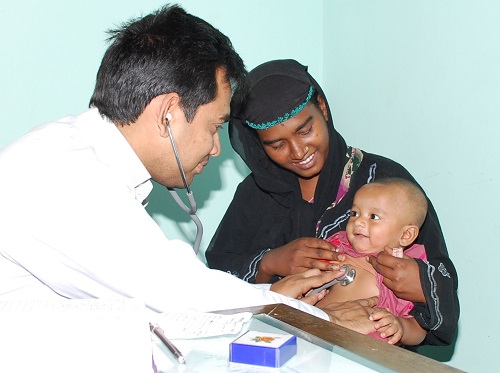 Treatment and immunization of some of the common childhood disease, prophylactic vitamin A capsule distribution, counseling and distribution of family planning materials and informal education to mothers are important components of the service. Every year around 15,000 children and mother are getting service from this clinic.
All these outreach programmes are used as a training centre for all categories of trainees.